Here's another version of the barbed wire wreath, this time with sparkly red and white pom-poms, a satin star and lots of gems. The wreath is silver-embossed, the sentiment is Dymo tape, and the white panel is matted up on to silver mirri card then on to ribbed card.
I'm entering this into Simon Says Wednesday Challenge,
Bling It On
.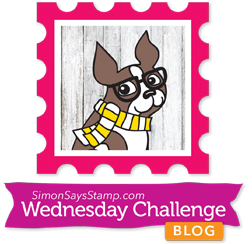 ****************
I'm over at
STAMPlorations
later tonight using up leftovers from this card. Pop over to see what I did with them.
Blogger is being a bugger lately, switching on word verification when the settings show it to be off, and loads of people seem to be suffering from it. Although it can be ignored and comments are published, the other option is to change the comment form to embedded rather than pop-up, so that's what I've gone with for now. Hope it doesn't put you off commenting ;)