Two more sleeps till this fella sets off. Here's a quick one-layer card for you. I stamped the image (Penny Black Waving Santa - discontinued) and sloshed a bit of colour on it. The sentiment is from Clearly Besotted.
I'm entering this into CASology -
Merry
and Simon Says Monday Challenge -
Winter Wonderland
.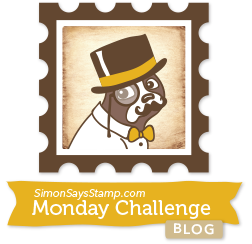 I'm off for a quick dash round bogland :)