Mixed media meets CAS.
Still playing with the negative image left behind after painting chipboard hearts pink. I needed a mask for a different heart card so I drew round one of the chipboard hearts on scratch paper and cut it out, then cut out the middle bit and laid it aside.
Masking done, I looked at the panel with the negative image, looked at the mask, then put them together - yeah, I like it! Stuck it down, drew round it with a black Neocolour II crayon then followed it round with a wet paint brush, and added two rows of stitching (because the first one was crooked). Added a sentiment (STAMPlorations
Sentiment Builders: Love
), mounted it onto black card and added two strips of black washi tape.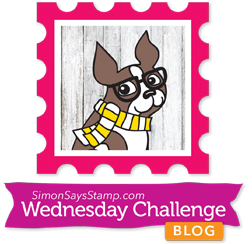 and Just Us Girls -
Love
.
So, what happened to the middle of the heart mask? I painted a piece of white card with pink acrylic paint, stuck the heart down, ran the black Neocolour II round it and the edge of the panel, added some red Neocolour II round the edge, and two tiny red buttons, and a sentiment (Marion Emberson Designs).
I'm entering this one into Simon Says Monday Challenge -
Red and Pink
,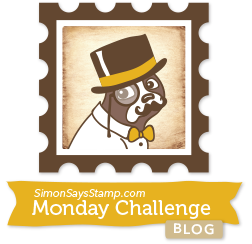 Inkspirational -
Rose Colours
and Inspiration Emporium -
Love Is In The Air
.
If you're still with me, don't forget the
Mixed Media Card Challenge
is all about Love and Buttons. And as you can see from these two cards, mixed media can also be CAS. Just mix your media!