Mmmm, red velvet cupcake!
Little Tangles
are continuing their month-long birthday bash, and their latest challenge is all about eating cake. Lead the way. No, get out of the way!
I've got several cupcake stamps by other stamp companies but the idea is to use Neat & Tangled stamps. Danielle has kindly provided a couple of free digis, but I decided to bake my own. I drew a cupcake on copy paper then cut it out to use as a template on card. Once I'd cut it out in card, I cut it into the three components which made it easier to colour each component, then I fitted it back together like a jigsaw. Then I added some sequins, and a little birthday banner, and a red velvet folk heart.
I'm also entering it into the
Simon Says Wednesday Challenge
which is:
MONOCHROMATIC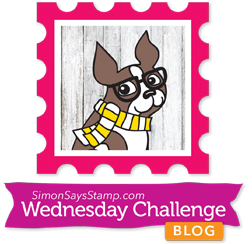 Little Tangles have another challenge running for
party favours
so I made this:
Un
fortunately one of the chocolates was a bit squashed and not suitable for photographing so I did what any self-respecting girl would do, I ate it. Definitely not calorie-free.
(I'm hoping I can link from one post to two separate challenges by the same host, otherwise I'll be back to edit this post).
While I was in baking mode, I made another red velvet cupcake for a goody bag:
And here's a group photo:
Enjoy! I'm going to check if any more of those chocolates have squashed yet.
All stamps and sequins: Neat & Tangled
Party favour wrap - Craftwork Cards
Party bag - pound shop